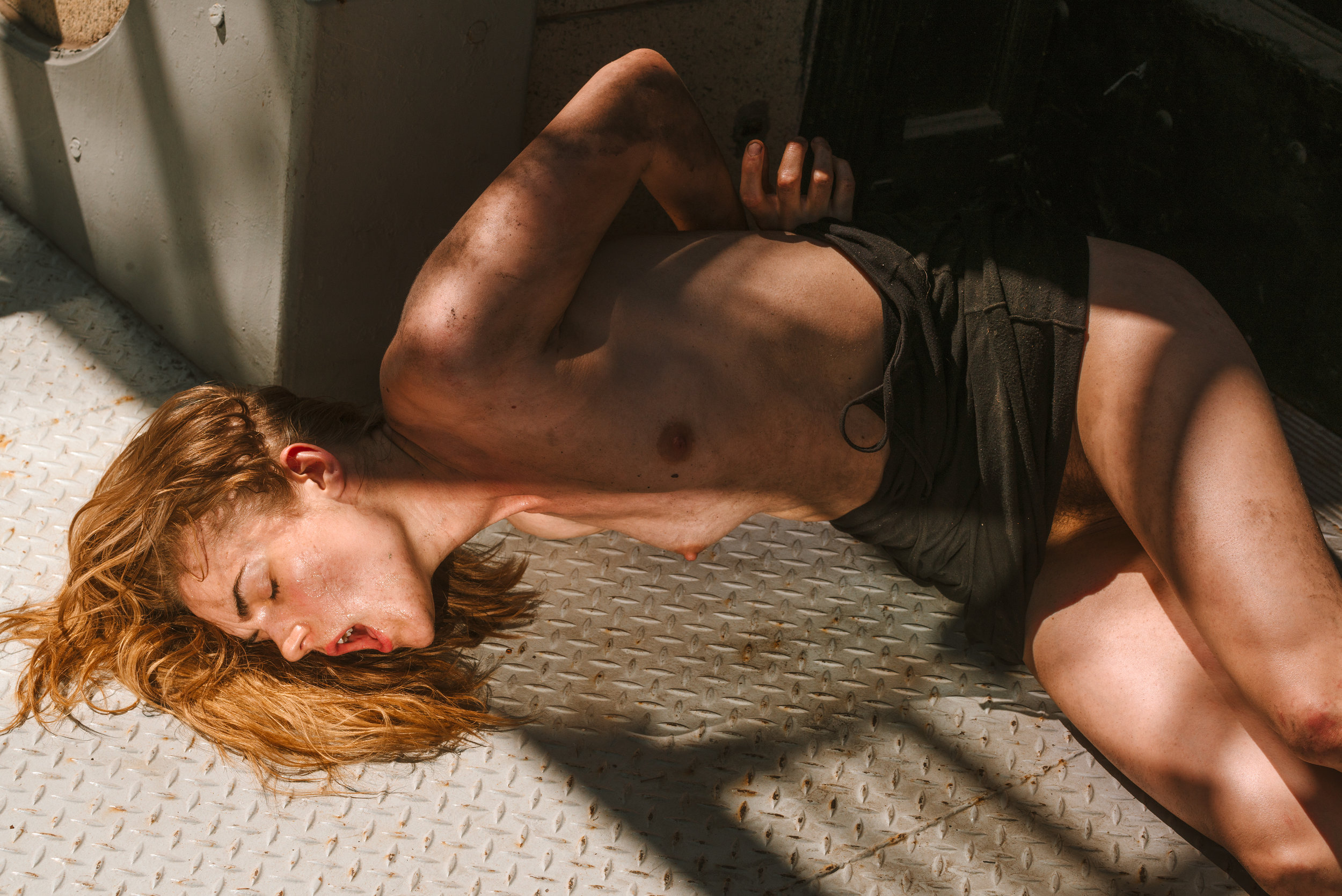 No human could give me this experience.
Not as encompassing, not as intense, not as heated, not as exhilarating. My legs were wide and my mouth was open. I was pounded and used, and I started to think about my past lovers, but then realized how small in comparison that had been. There's two suns, and it's just boiling hot, and it just is. There's nothing more. I'm scraped the fuck up, my back is burnt from the metal, and it's like, ok, I'm being fucked here. This is me being fucked. I'm bleeding, I'm ecstatic, I feel like I'm high, I smell like urine, I smell like garbage. I need to remember this moment. I need to mark the fact that I'm covered in New York.
Meredith Adelaide
Artist, 28, Fucking New York participant
Some girls get pedicures together, and some girls fuck New York together.
I was completely in my body. There was no thinking. We stopped time for a little bit, and the city was frozen, and she and I had New York as our playground to climb buildings, to swing from rafters, to perch on top of things, and act like wild creatures with no consequence. There was an alternate reality that we created in that moment, where we could say – this is not our mundane life.
Danielle Ezzo
Artist, 33, Fucking New York participant
New York is a dick that always works.
You have to fuck New York. You can't lie there and wait for New York to fuck you. You have to go out and fuck New York.
I didn't realize it was going to be so real. A real moment, a real connection. I remember grinding up against a sandstone building, I just went up against it, and pushed my body against it, and felt its texture and it felt so good to have the roughness of it against my breasts. I felt what I never felt before; it was like being transported to another place, a parallel existence — still very much New York — but I was completely safe, and turned on, and it was like connecting with a lover that I hadn't seen in a while.
Ingrid
Creative Director, 48, Fucking New York participant
Fucking New York.
It's the city that fucked me so many times.
I've been in New York since I was seventeen. Ran away to New York. Went to school. Ran away from school, stayed in New York. New York is a woman to me: it takes another woman to look at a soft and beautiful thing and recognize the hardness in it.
Staring up at the one opening to the sky from this alley, the light is just coming straight, and I'm blind, looking up into the sky. The feeling of making very, very intense eye contact with somebody. That's the lasting feeling: the solitude, and the purity, and intimacy, I can feel that, and be surrounded by the rest of the bustle.
Kamryn Harmeling
Musician, 20, Fucking New York participant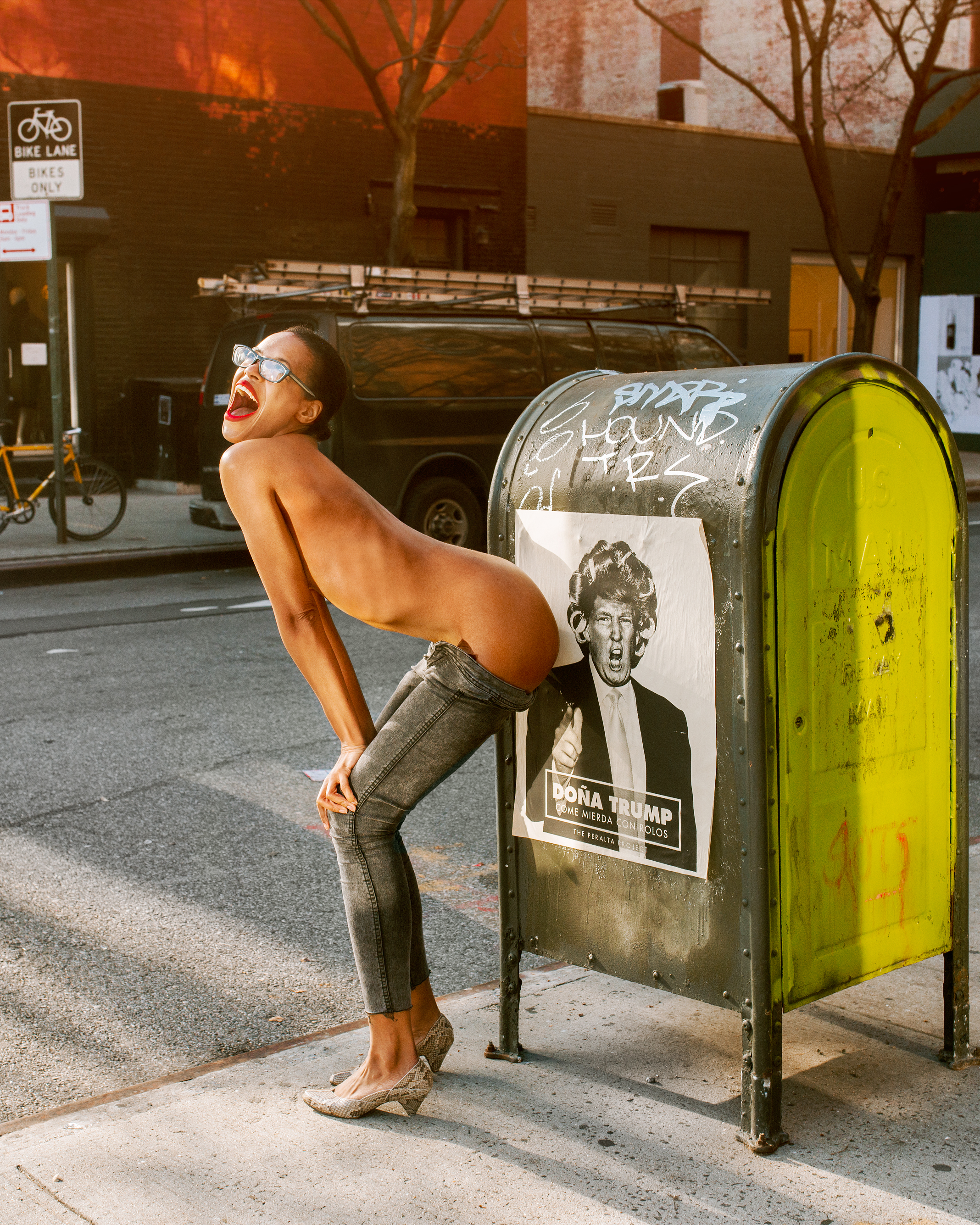 I had this absolute moment of freedom that belonged to no one else. And Donald Trump can kiss my ass.
You can't control these women. A lot of them are successful writers, performers, activists, politicians, whatever. They don't look like they're looking for anyone, they don't look like they're hoping that someone will come for them. They own it themselves: a safe expressive space, private context in a public sphere.
Candice Fortin
Grassroots organizer, 34, Fucking New York participant
I will commit the acts that delight the delightful and disgust the disgusting.
At least for this moment, while I possess the figure of a young woman and the normal resonance of these acts is reversed. The Eye need not be so fearsome as you think.
Jane Cogger
Model, 23, Fucking New York participant
I was filthy, covered in dirt. I was free to do or feel anything. I didn't want it to stop.
Lips
App product manager, 38, Fucking New York participant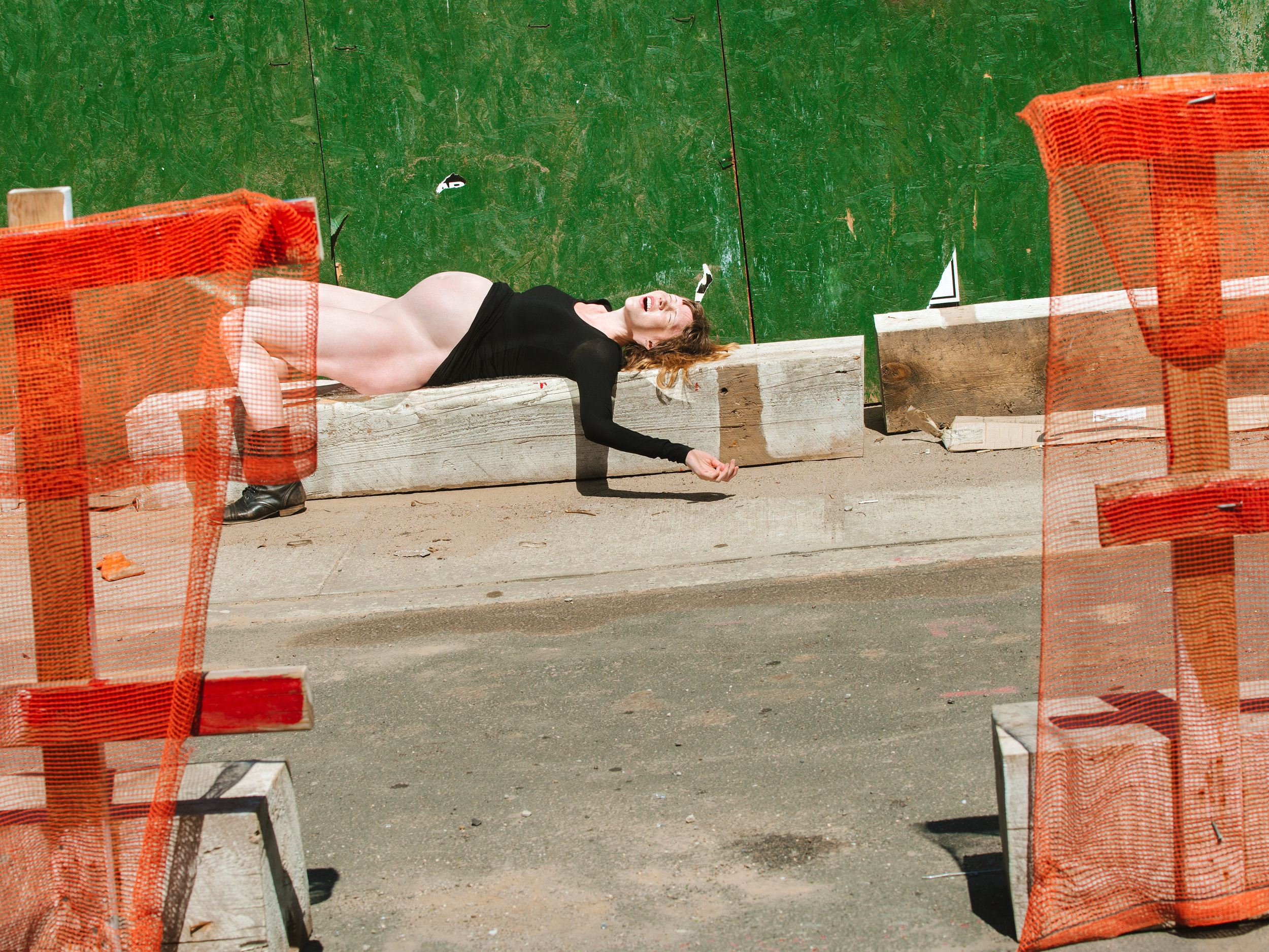 An overwhelming feeling of creation in the midst of filth and grime.
I'm in labor and screaming, making noises I didn't even know I was capable of making. So in line with the bizarre, loud noises coming out of this construction site, waking us up at all hours of the night, just like a newborn baby. It's not like the posed, virginal photos of pregnant women about to give birth to a pristine little life. It's much more raw. After all, that is how we all got pregnant: we got fucked.
Ashley Nylin Tobias
Mom, textile consultant, 35, Fucking New York participant